Halloween is the time for spooky costumes, haunted houses, and, of course, unforgettable parties. If you're looking for the best Halloween raves to attend, you're in for a treat. In this article, we'll take you on a thrilling journey through the top Halloween festivals that will make your hair stand on end. Get ready for a bone-chilling adventure as we explore:
Escape Halloween Psycho Circus
Prepare to enter a world of madness and mayhem at Escape Psycho Circus. This Halloween rave, held annually in Southern California, is a mind-bending experience that will leave you breathless. With its elaborate stage designs, spine-chilling performers, and heart-pounding music, Escape Psycho Circus is the ultimate destination for thrill-seekers.
Step into a twisted carnival filled with haunted mazes, circus acts, and a terrifyingly good time. Dance the night away to the beats of world-class DJs, and immerse yourself in the eerie atmosphere. Whether you're a seasoned raver or a newcomer to the scene, Escape Psycho Circus promises an unforgettable Halloween night. Head over to the website here to grab your tickets soon before they sell out!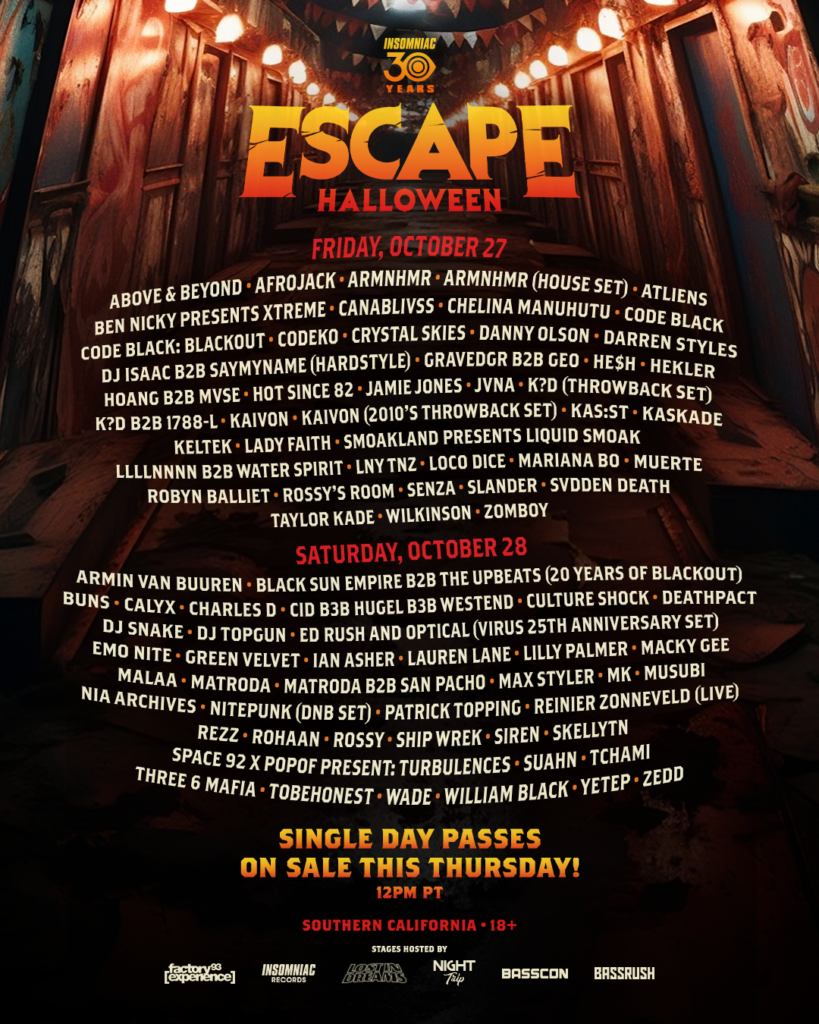 Suwannee Hulaween
Nestled in the enchanting Suwannee Music Park in Florida, Suwannee Hulaween is a Halloween extravaganza like no other. This festival combines the magic of Halloween with the spirit of music, creating a unique and vibrant experience. Picture yourself surrounded by Spanish moss-draped trees, whimsical art installations, and fellow festivalgoers in imaginative costumes.
Suwannee Hulaween boasts a diverse lineup of artists, from jam bands to electronic acts, ensuring there's something for every music lover. As the sun sets and the Halloween moon rises, the park comes alive with a mystical energy that's impossible to resist. This is a Halloween rave that will transport you to a world of wonder and awe. Head over to the website Now to start planning your adventure.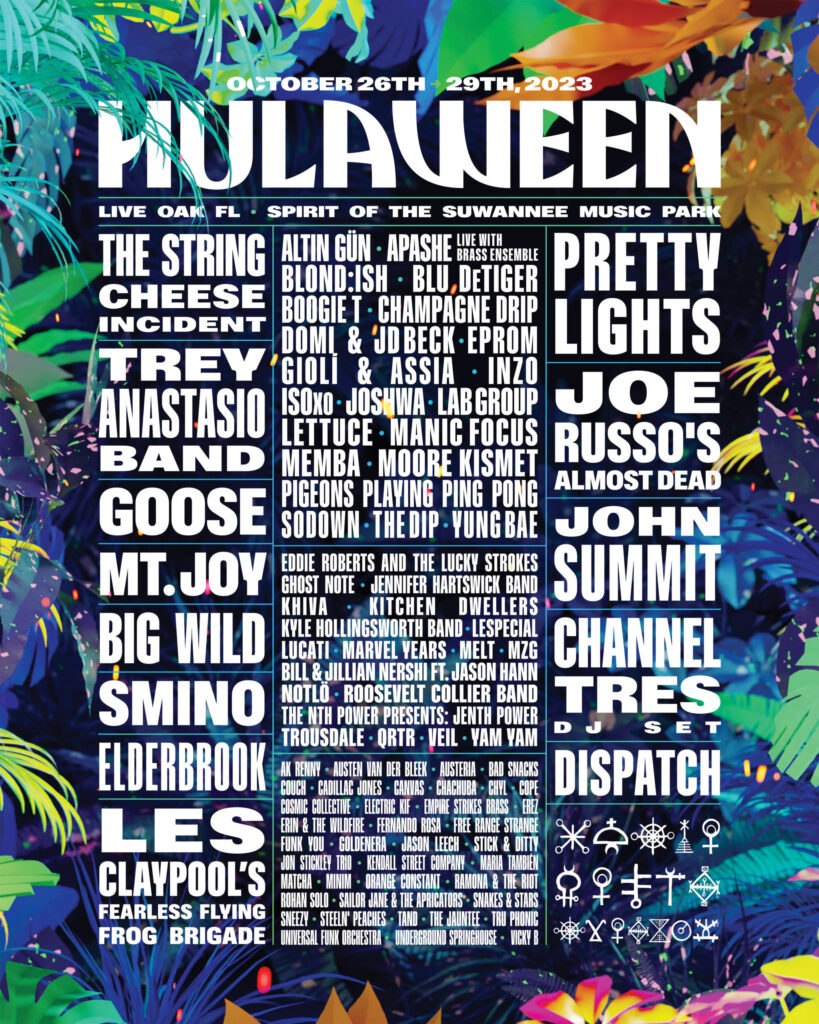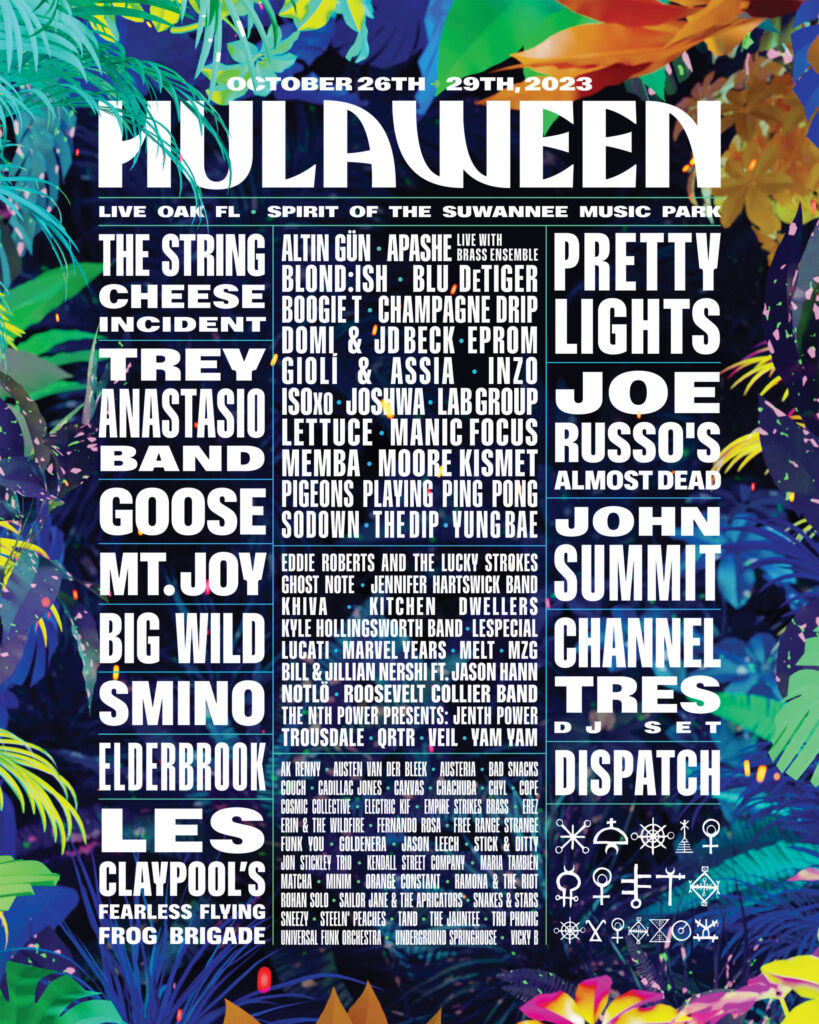 Levitation
If you're seeking a psychedelic Halloween adventure, look no further than Levitation. This festival, held in the heart of Austin, Texas, is a celebration of music, art, and all things weird and wonderful. With its roots in the psychedelic rock scene, Levitation offers a mind-expanding experience that will leave you in a trance.
Immerse yourself in a world of kaleidoscopic visuals, mind-bending sounds, and a community of like-minded souls. Levitation is a journey into the unknown, where you can let your imagination run wild and embrace the spirit of Halloween in a whole new way. Grab your tickets here.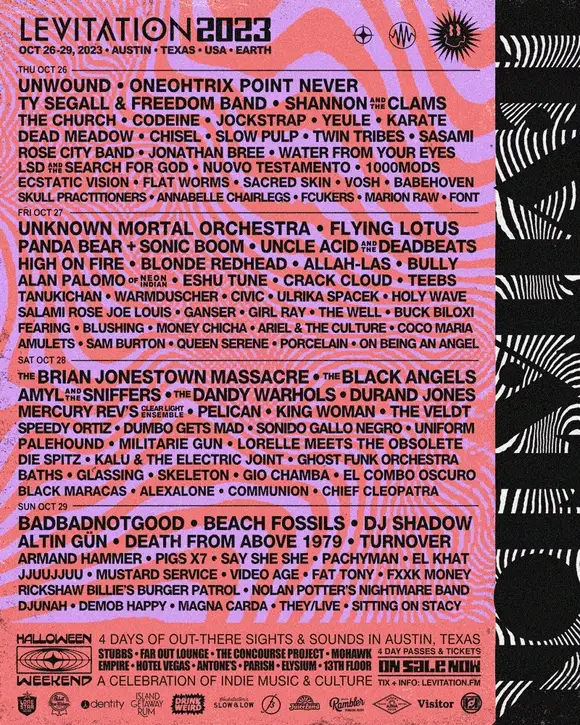 Freaky Deaky Music Festival
For those who crave a spooky EDM experience, Freaky Deaky Music Festival in Houston, Texas, is the place to be. This Halloween rave features some of the biggest names in electronic dance music, and the production value is off the charts.
Dress up in your wildest costumes and dance the night away to heart-thumping bass drops. Freaky Deaky is known for its extravagant stage setups, and you'll find yourself immersed in a world of lasers, lights, and larger-than-life art installations. It's a Halloween celebration that will leave you buzzing with energy. Grab your tickets Now.
Boo!
Prepare for a spine-tingling experience as Halloween creeps back into Wamu Theater on the eerie nights of October 28th and 29th. This supernatural soirée, known as "Boo!" stands as the grandest spectacle in the Pacific Northwest, an occasion not to be overlooked. Anticipate a trio of distinct stages, each infused with a phantasmagorical charm and an assembly of chilling personas eager to greet your presence. The trifecta of enigmatic platforms comprises the "House of Haunts," the "Groove Graveyard," and the "Den of Darkness." Within these shadowy realms, you shall be enraptured by the captivating artistry of ALOK, ALESSO, KAYZO, ZEDS DEAD, ZOMBOY, ARMIN VAN BUUREN, WOOLI, ZEDD. Head over to the website here to purchase or for more information on the event.