If you have found your rave partner in crime, you have to look the part on your next rave adventure. Couples rave outfit ideas are not difficult to come by, but we'll make it extremely easy for you today. Here are 4 options to get the perfect rave couple look!
4 Couples Rave Outfit Ideas to Suit Anyone
Wear Matching Colors
The easiest way to put together a couples rave outfit is to wear the same colors. Take a moment to discuss options and find a color that you both enjoy wearing. Keep in mind that raves are all about bold, bright colors. So, consider a few of those.
Once you know what color you both want to wear, you can create your outfits individually. It's a great way to express your individual styles and still look cohesive. Consider Rave Bonfire rave jerseys collection, where you'll find a great variety of colors and designs to build outfits around them.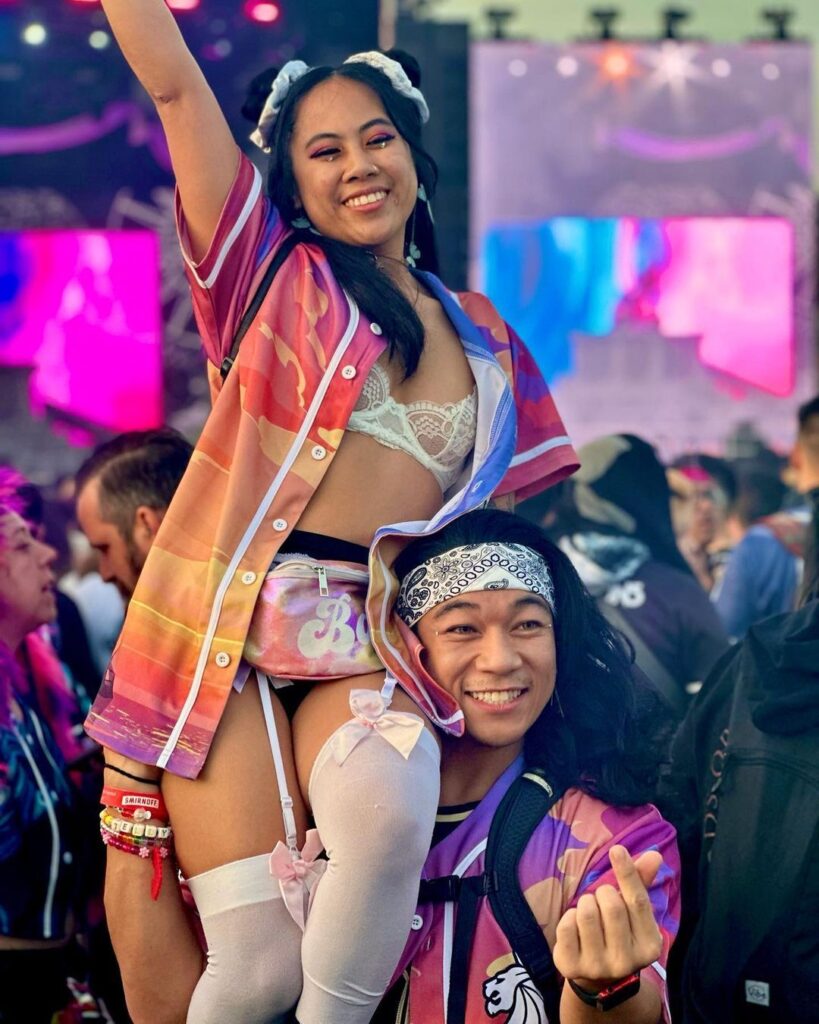 Wear Matching Designs
Another great thing about rave jerseys is that you can wear matching designs. Just like matching colors, matching designs is one of the easiest ways to put together a couples rave outfit you can both look hot in. Rave Bonfire offers a great variety of rave jerseys for men and women.
Some of the rave jerseys are even cropped, which gives women a lot of options when it comes to styling. We recommend considering the custom baseball jerseys because you can get whatever design you both want. Complete the outfit with some matching accessories and you're good to rave!
Match Your Outfit to His Rave Shorts
Rave shorts are a lot of fun because they're available in many different crazy, colorful designs. For men who like to keep it simple and still look their best, graving a rave short from Rave Bonfire and matching it with a simple t-shirt or tank top will do the trick.
For women, it can be very easy to match their outfits to those rave shorts. Whether that's by matching one of the colors of the design or finding a rave jersey with the same design, there are many things you can do to match his rave shorts!
Match Your Outfit to Her Bodysuit
Last but not least, rave bodysuits and pashminas make it extremely easy for women to look amazing and get in the rave spirit. Rave Bonfire offers many great options that will make you feel comfortable, confident, and sexy.
Men can easily match their partner's bodysuit by either choosing rave jerseys or rave shorts in a matching color or the same design. Lean into your own style, but remember to get out of your comfort zone a little.
Couples Rave Outfit Ideas
Consider these couples rave outfit ideas next time you're going to one of these events and just have fun planning your outfits together! Browse the Rave Bonfire store for even more ideas and find the perfect pieces to bring your rave outfit vision to life.